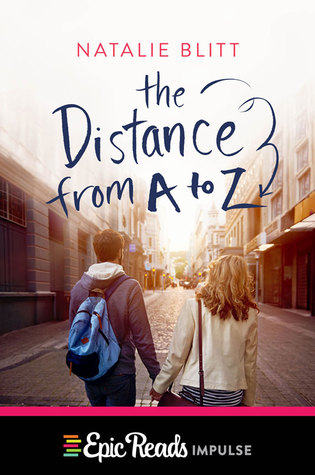 Title. The Distance from A to Z Author. Natalie BlittPublished January 12th 2016 by HarperCollins[[ Goodreads ]] [[ Amazon ]]
________________________________
I picked up this book because I read that it was about baseball and french and romance. It wasn't until I was actually reading that i remembered that I actually hate the French language and I can't stand baseball. Okay well, not entirely true, I liked French until it got hard and I dropped it, and I liked baseball when I was young, before I understood that the Cubs never win.
So moving on, I was a little reluctanct once started. But thankfully the sweet romance and the cute story saved it. They more than saved it actually, because the book made me remember that maybe French and even the Cubs, aren't so bad.
I have always been a fan of "enemies" turned "lovers" so to speak, and Abby and Zeke won me over immediately. Even if at times it was a little infuriating that Abby kept driving Zeke away for dumb stuff, I was almost like is this a Pride and Prejudice retelling? Why are you so proud girl? Thankfully it all worked out and I applauded and swoon at the end like the romantic I am.
Definitely a cute, romantic story for those of us who need a break from real life heartbreak and are up for a sweet story of opposites-attract-while-learning-the-most-romantic-language-in-the-world.
PS. It's only $1.85 on kindle right now!