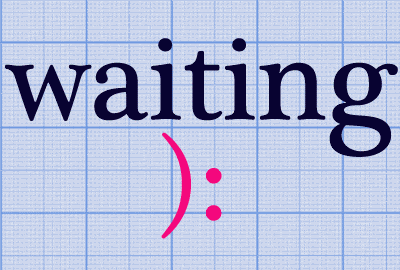 It spotlights our eagerly anticipated reads.
I chose two contemporary reads because I just joined the Completely Contemp Challenge and as if I needed another remainder of why I love this genre so much, I started to look for amazing book I'm sure buying next year. This two books made the cut.
Unbreak My Heart by Melissa Walker
Sophomore year broke Clementine Williams' heart. She fell for her best friend's boyfriend and long story short: he's excused, but Clem is vilified and she heads into summer with zero social life.

Enter her parents' plan to spend the summer on their sailboat. Normally the idea of being stuck on a tiny boat with her parents and little sister would make Clem break out in hives, but floating away sounds pretty good right now.

Then she meets James at one of their first stops along the river. He and his dad are sailing for the summer and he's just the distraction Clem needs. Can he break down Clem's walls and heal her broken heart?

Told in alternating chapters that chronicle the year that broke Clem's heart and the summer that healed it, Unbreak My Heart is a wonderful dual love story that fans of Sarah Dessen, Deb Caletti, and Susane Colasanti will flock to.
Add on goodreads




Pizza, Love, and Other Stuff That Made Me Famous by Kathryn Williams


Can a spot on a teen reality show really lead to a scholarship at an elite cooking school AND a summer romance?

Sixteen-year-old Sophie Nicolaides was practically raised in the kitchen of her family's Italian-Greek restaurant, Taverna Ristorante. When her best friend, Alex, tries to convince her to audition for a new reality show, Teen Test Kitchen, Sophie is reluctant. But the prize includes a full scholarship to one of America's finest culinary schools and a summer in Napa, California, not to mention fame.

Once on-set, Sophie immediately finds herself in the thick of the drama—including a secret burn book, cutthroat celebrity judges, and a very cute French chef. Sophie must figure out a way to survive all the heat and still stay true to herself. A terrific YA offering--fresh, fun, and sprinkled with romance.
Add on goodreads
Book 1: I've only read one of Ms. Walker's book, but it is one I adore! so I'm sure she will put a smile on my face and her story will warm my heart. This is my type of book, I tell you. And the fact that it says it's perfect for fans of Susane Colasanti and Sarah Dessen? I MEAN, PLEASE. There's no biggest fan of them than myself. :D
Book 2: People, I'm obsessed with cooking shows. Obsessed I tell you. Now throw some teenage romance, televised drama and descriptions of delicious food and I am sure as hell eating it up. I need this.