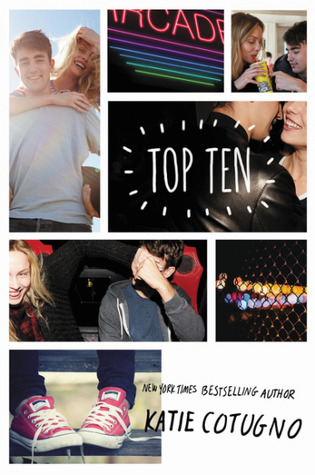 Title; Top Ten
Author; Katie Cotugno
Expected publication: October 3rd 2017 by Balzer + Bray
____________________________________
I honestly can't find the words because it almost pains me to say that I did not like this book. I will try to make sense of why now.
First of all; the format. What was up with that? The book jumped from time to time without much sense. We'd be reading about senior year and then summer of freshman year, then junior year winter and it wasn't confusing per se (well at least not ALL the time) but it was annoying and pointless. Throughout I kept wanting to fix the damned timeline.
Another thing was that I didn't quite connect with either of the main characters. Even their friendship made no sense to me or them it seemed. And not in a way that they shouldn't be friends just like neither of us know if they are friends just because they want to be together.
But my biggest problem with it, and I hate to say it but I will, is that I found it to be boring. I honestly think the book offered nothing plot-wise. I finished the book not 12 hours ago and I can't tell you what it was about except two teens realizing they are better off friends. I think it tried to add substance by exploring Gabby's mental struggle with anxiety and Ryan's concussioned brain, but it wasn't enough for me.
For example, they played Ryan's injury a lot throughout the book, they build it up with headaches getting more and more frequent and even having his personality change because of it. I was hoping it will get explored at the end if he had ny consequences because of it, but at the end the issue is suddenly dropped like nothing ever happened. It left me feeling cheated. And I just thought that overall the story lacked depth.
As always, this is only what I think and in no way reflects an absolute. So I invite you to form your own opinion by picking up the book from your local library or bookstore.