So yeah, I'm not one to do In My Mailbox often, but I needed a post while I get to work in some reviews I have yet to start :/
and I have the week off so I don't have excuses :I
I bought all of them, except for the ARC of Such a Rush (!)

which made my year btw, thanks Jillian Vandall!
I've never seen this Cecily series before, I loved her Gossip Girl and The Carlyles series so I had to try this one;
I've heard great things about Frankie so of course I had to buy it too;
and I absolutely adore Graffiti Moon (only had it on kindle) so I bought me a harcover copy
I love Jenny B Jonen's There You'll Find Me so yeah. I also adore Melina Marchetta's books and I already finished this one, check back for my review soon ;)
I love the Boy series by Meg Cabot and this is the last one I'm missing;
I'm so excited to start Waterfall too!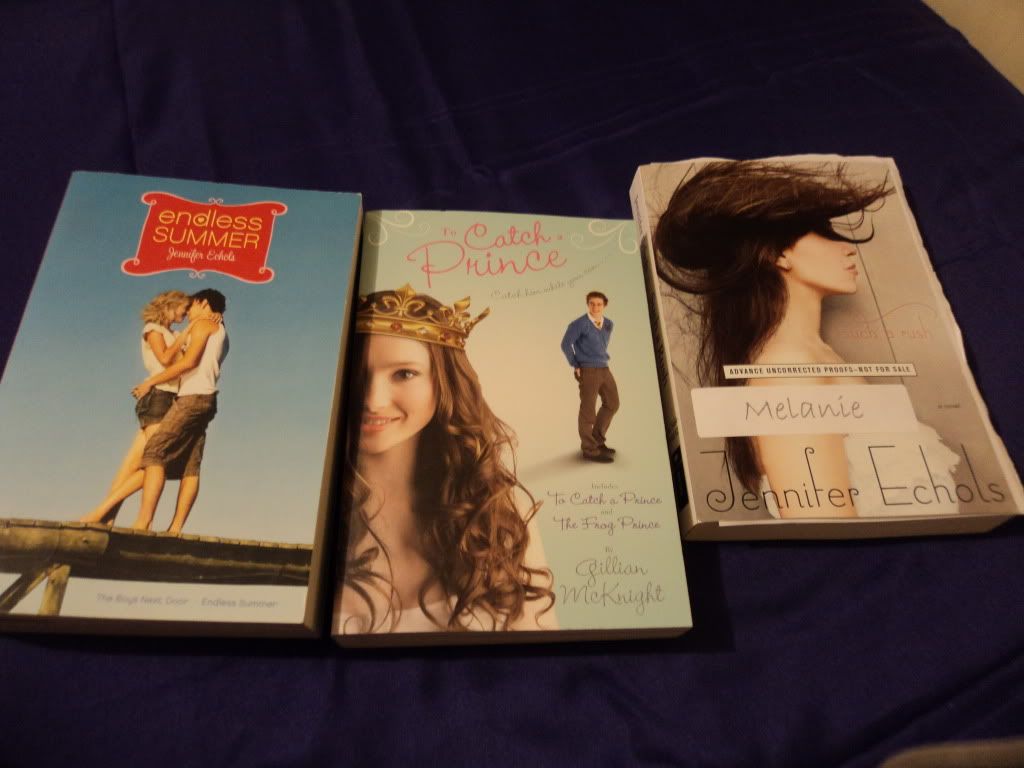 As I've said before, Jenn Echols is one of my favorite authors ever, and I have lost my copy of Endless summer so I bought another one 'cause I don't want an incomplete collection of her books :)
I've never heard of To Catch a Prince before but my 12yo cousin convinced me to buy it
and what can I say about Such a Rush? only: WHAT AM I DOING HERE?! must read now
As you can see I am not a good photographer and the pics are a bit blurry but I hope you can see the titles.