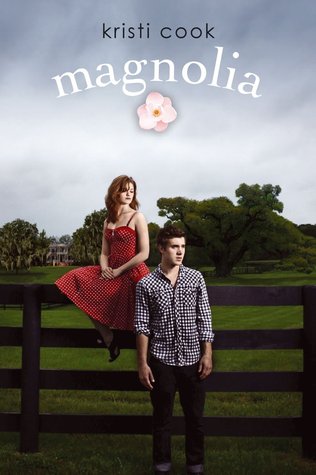 Title: Magnolia
Author: Kristi Cook
Expected publication: August 5th 2014 by Simon & Schuster
Genre: YA Contemporary
Goodreads
|
Amazon
|
_________________________________
Magnolia is about two kids growing up in the South. Their moms are best friends and have always wanted to pair the two of them together. Naturally, Jemma and Ryder hate that idea and have hated each other their whole lives. I thought that had potential to be hilarious and I was so excited to dig in.
Jemma and Ryder are both good looking and popular and if it weren't for the huge hurricane and some health problems I'd say their lives are perfect, which makes it hard to care for them and their developing romance. But I have to say that it was a very cute love story and it really made sense they would be a couple, I'm glad they realized it too because I kept wishing they'd abandon the nonsense and just kiss already. The story is from Jemma's point of view and she seemed to me kind of too childish, I can't even tell how many times she cried and that annoyed me, sometimes I didn't even knew why she was crying she just did it. A lot.
The subplot about the hurricane was good. I have always been crazy about meteorology and have spent a fair amount of hours watching Discovery Channel's shows about storms, so I enjoyed reading about it through Jemma's eyes. And learning what happened to the town and everyone's homes was a bit heart-breaking; Hurricane Katrina is fresh in my mind too.
I really liked reading about her relationship with her sister, and was really invested in her medical problems but to be honest I felt like it was underdeveloped. I wanted to know more about how she was doing from her words and not just how Jemma thought she was doing but at the end they didn't communicate much and I missed their relationship. I also thought the thing with Patrick was not needed but that's just my opinión.
I would say that I really liked this book because it was what I expected, a sweet southern romance with lots of country feel and some crazy weather action thrown in there too.