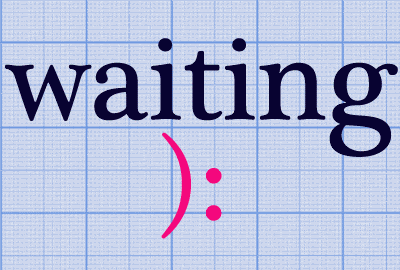 Being the HUGE contemporary junkie I am, I realized that all of my past WoW posts have been about contemporary/realistic YA fiction. So this week I move on to different yet AMAZING looking reads:
Godspeed was fueled by lies. Now it is ruled by chaos.
It's been three months since Amy was unplugged. The life she always knew is over. And everywhere she looks, she sees the walls of the spaceship Godspeed. But there may just be hope: Elder has assumed leadership of the ship. He's finally free to enact his vision - no more Phydus, no more lies.
But when Elder discovers shocking news about the ship, he and Amy race to discover the truth behind life on Godspeed. They must work together to unlock a puzzle that was set in motion hundreds of years earlier, unable to fight the romance that's growing between them and the chaos that threatens to tear them apart.
In book two of the Across the Universe trilogy, New York Times bestselling author Beth Revis mesmerizes us again with a brilliantly crafted mystery filled with action, suspense, romance, and deep philosophical questions. And this time it all builds to one mind-bending conclusion: They have to get off this ship.
Juliette hasn't touched anyone in exactly 264 days.

The last time she did, it was an accident, but The Reestablishment locked her up for murder. No one knows why Juliette's touch is fatal. As long as she doesn't hurt anyone else, no one really cares. The world is too busy crumbling to pieces to pay attention to a 17-year-old girl. Diseases are destroying the population, food is hard to find, birds don't fly anymore, and the clouds are the wrong color.

The Reestablishment said their way was the only way to fix things, so they threw Juliette in a cell. Now so many people are dead that the survivors are whispering war-- and The Reestablishment has changed its mind. Maybe Juliette is more than a tortured soul stuffed into a poisonous body. Maybe she's exactly what they need right now.

Juliette has to make a choice: Be a weapon. Or be a warrior.

In this electrifying debut, Tahereh Mafi presents a world as riveting as The Hunger Games and a superhero story as thrilling as The X-Men. Full of pulse-pounding romance, intoxicating villainy, and high-stakes choices, Shatter Me is a fresh and original dystopian novel—with a paranormal twist—that will leave readers anxiously awaiting its sequel.
..................................................................................................................................
I am SO excited to read A million Suns, I sutmble (literally) by accident into Across the Universe and I absolutely loved it! one of my fave reads of early 2011, and I have a feeling the sequel will be as good (or better). I can't wait for Elder to be THE BOSS, people. (No hard feelings, Springsteen; but Elder is the absolute boss ;) )
And what can I say about Shatter Me, you've seen it, you've loved it, and I'll be the first person in line to buy it next week! <3
Click on the titles to add them on goodreads *snorts* lke you haven't already!