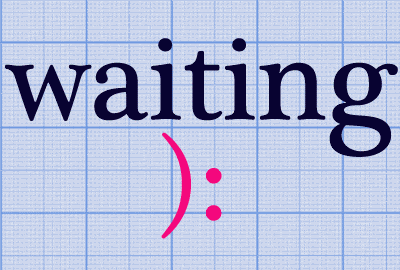 WoW is a weekly meme created by Jill @ Breaking the Spine.
I'm in the mood for distopyans so here you have...
Waiting on Wednesday Dystopian Edition.
The Hunt by Andrew Fukuda
Seventeen-year-old Gene struggles to survive in a society where humans have been eaten to near extinction by the general population. When Gene is chosen to participate in the government-sponsored hunt for the remaining humans, he must learn the art of the hunt but also elude his fellow hunters whose suspicions about his true human nature are growing.
Monument 4 by Emmy Laybourne
Fourteen kids. One superstore. A million things that go wrong.

A huge store isn't the worst place to be stranded. There's food and water, bedding and books. But what if it's not safe to leave? Emmy Laybourne had us from the get-go with her utterly fresh and fast-paced debut.

Six high school kids (some popular, some not), two eighth graders (one a tech genius), and six little kids are trapped together in a chain superstore. Together they build a refuge for themselves inside, while outside, a series of escalating disasters, beginning with a monster hailstorm and ending with a chemical weapon spill, seems to be tearing the world—as they know it—apart.



Partials by Dan Wells
The human race is all but extinct after a war with Partials—engineered organic beings identical to humans—has decimated the population. Reduced to tens of thousands by RM, a weaponized virus to which only a fraction of humanity is immune, the survivors in North America have huddled together on Long Island while the Partials have mysteriously retreated. The threat of the Partials is still imminent, but worse, no baby has been born immune to RM in more than a decade. Our time is running out.

Kira, a sixteen-year-old medic in training, is on the front lines of this battle, seeing RM ravage the community while mandatory pregnancy laws threaten to launch what's left of humanity into civil war, and she's not content to stand by and watch. But as she makes a desperate decision to save the last of her race, she will discover that the survival of humans and Partials alike rests in her attempts to uncover the connections between them—connections that humanity has forgotten, or perhaps never even knew were there.
add on goodreads
Book 1. It has a unique concept, with a lovely cover and it's just dystopian at its best.
Book 2. I've always wanted to live in Walmart and a YA Dystopian book that tackles this, is the next best thing!
Book 3. Dystopian is all about survival and this girl sounds a bit like me. I mean, teenage medic in training? I cannot miss!