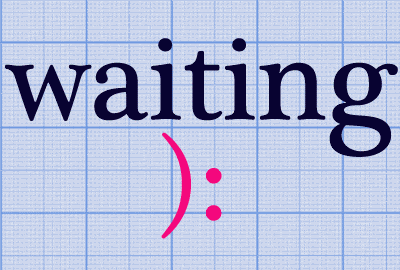 WoW is a weekly meme where we share some books we're excited for and that haven't been released. It is hosted by Jill @ Breaking the Spine. Check out the list of blogs participating there.
I absolutely LOVE the way these two books sound. I'm drawn to them, I want to read them right now, and I want to love them forever. And check these babies covers! incredibly beautiful! I adore underwater photographs, and these came out gorgeous.
The Unquiet by Jeannine Garsee
Sixteen-year-old Rinn Jacobs has secrets: One, she's bipolar. Two, she killed her grandmother.

After a suicide attempt, and now her parents' separation, Rinn and her mom move from California to the rural Ohio town where her mother grew up. Back on her medications (again!) and hoping to stay well, Rinn settles into her new home and school. She refuses to be daunted by the fact that the previous owner hanged herself in Rinn's bedroom, or that her classmates believe the school pool is haunted by Annaliese, a girl who drowned there. But when a reckless séance goes awry, and terrible things start happening to her new friends—yet not to her—Rinn is determined to find out why she can't be "touched" by Annaliese...or if Annaliese even exists.

With the help of Nate Brenner, the hunky "farmer boy" she's rapidly falling for, Rinn devises a dangerous plan to uncover the truth. Soon reality and fantasy meld into one, till Rinn finds it nearly impossible to tell the difference. When a malevolent force threatens the lives of everyone she cares about--not to mention her own--she can't help wondering: who should she really be afraid of?

Annaliese? Or herself?
Jeeeeeeeeez. How crazy does this book sound?! bipolarity, ghosts, suicidal girls, a murder, a hot farmer boy... this is too much for me, my head is going to explode from all the enthusiasm I'm trying to hold in. Just by the synopsis, I know I'm going to love this book, because how many times do you see something like this in the YA section? What a bold move from the author, it takes guts and I like it when people take chances. July 17th should come faster, before I lose my mind and my SSRIs run out.
All These Lives by Sarah Wylie
Sixteen-year-old Dani is convinced she has nine lives. As a child she twice walked away from situations where she should have died. But Dani's twin, Jena, isn't so lucky. She has cancer and might not even be able to keep her one life. Dani's father is in denial. Her mother is trying to hold it together and prove everything's normal. And Jena is wasting away.

To cope, Dani sets out to rid herself of all her extra lives. Maybe they'll be released into the universe and someone who wants to live more than she does will get one. Someone like Jena. But just when Dani finds herself at the breaking point, she's faced with a startling realization. Maybe she doesn't have nine lives after all. Maybe she really only ever had one.






Sisterly love is one of my favorite topics to read about. But they can be also tricky. Most of the time I end up not buying the "love" part of the relationship, only the "she's prettier/ smarter/luckier/funnier" part. This one sounds different, though. A sister that is trying to pass on her "extra lives" to someone else? like her sister? how selfless and wonderful that is. I tell you, I have no problem seeing the love in this synopsis. I'm excited! Must-buy for sure!








SO friggin EXCITED!