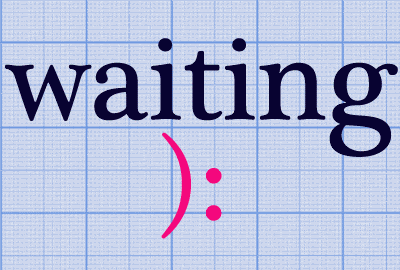 WoW is weekly meme created by Jill at Breaking The Spine in which bloggers can share books they're excited to get soon :)
I just found out about this book last week, thanks to Hollie @ Music, Books and Tea. I'm currently on finals. A day hasn't passed since then that I haven't daydreamed about the amazingness this book could be.
You know what "(!!!)" in the title means?
it means I'm totally, completely, fully, outta my head excited for this book. It means the excitement and wanting is too much and it's keeping me from having a normal life.



A bounty hunter, an untrustworthy daughter, a bad-boy skip, and a road trip that goes horribly wrong.



Ricki's dad has never been there for her. He's a bounty hunter who spends his time chasing parole evaders—also known as "skips"—all over the country. But now since Ricki's mom ran off, Ricki finds herself an unwilling passenger in a front-row seat to her father's dangerous lifestyle.




Ricki's feelings get even more confused when her dad starts chasing seventeen-year-old Ian Burnham. She finds herself unavoidably attracted to the dark-eyed felon who seems eager to get acquainted. But Ricki thinks she's ever in control—the perfect manipulator. Little does she know that Ian isn't playing their game by her rules.
Brrrrrrrrrrrh Brrrrrrrrrrrrrrh
(Excuse me while I get the chills)
ARE YOU SERIOUS?! IS THIS BOOK FOR REAL?! IS MY MIND PLAYING TRICKS ON ME?!
WHY DOES IT SOUND SO GOOD?! AND OMG WHY MUST IT COME OUT IN OCTOBER?!