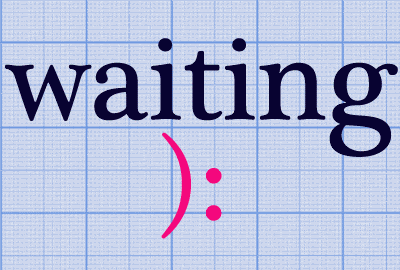 WoW is weekly meme created by Jill at Breaking The Spine in which bloggers can share books they're excited to get soon :)
Well hello there my darlings!
today I'm feeling festive and happy because I just got chosen to be an exchange student this next summer, which is absolutely awesome because yes.
So, I got really inspired and decided to do a WoW about books that are part of a series that I love/like/am excited about :)
HERE THEY ARE:
Isla and the Happily Ever After
From the glittering streets of Manhattan to the moonlit rooftops of Paris, falling in love is easy for hopeless dreamer Isla and introspective artist Josh. But as they begin their senior year in France, Isla and Josh are quickly forced to confront the heartbreaking reality that happily-ever-afters aren't always forever.

Their romantic journey is skillfully intertwined with those of beloved couples Anna and Étienne and Lola and Cricket, whose paths are destined to collide in a sweeping finale certain to please fans old and new.
Friends, I'm gonna tell you since when I've been waiting for this book: 2010. You read that right, twothousandfreakingten. It's gotten to the point where I almost lost interest, if it weren't any other author I'd probably had, but my faith is on Perkins. And my expectations are HIGH.
To say eighteen-year-old Farrah Higgins—or Digit—is good at math is a laughable understatement. She's been cracking codes since childhood, and is finally at home with "her people" at MIT in Cambridge. Her talents are so off the charts that her laptop is under surveillance by both the CIA and an ecoterrorist named Jonas Furnis. So when she thoughtlessly hacks into the Department of Defense's database, she lands in serious hot water inside and outside the law. Readers will be sad to turn the last page of this suspenseful, sassy, super smart thriller, the sequel to A Girl Named Digit.
This series is currently my favorite because it's fun and witty and fast and fabulous. I am a math hater, seriously I'm probably in med school because I suck at math so bad they wouldn't haven taken me anywhere else ;) but still I super enjoy Digit talking about math, she makes it interesting and not boring at all.
It will be in Willem's POV.
"Can you fall in love in just one day? Can you become a new person? How about in just one year? In JUST ONE DAY and its companion novel JUST ONE YEAR, sheltered American good girl Allyson "LuLu" Healey and easygoing actor Willem De Ruiter are about to find out against a guidebook-worthy array of foreign backdrops. Equal parts romance, coming-of-age-tale, mystery and travel romp (with settings that span from England's Stratford upon Avon to Paris to Amsterdam to India's Bollywood) JUST ONE DAY and JUST ONE YEAR show how in looking for someone else, you just might wind up finding yourself."
As y'all know, I wasn't a big fan of
Just One Day
. BUT I am hoping Willem's part of the story will change my insight and therefore my perspective. Also, (cover) I thought Willem was a blonde and not a brunette?, and doesn't he look like he's not enjoying the kiss hee hee.